2021-ongoing
This project uses performance, drawing and sculpture and is inspired by Nestinarstvo – a traditional Bulgarian rite that is practiced in the Strandja mountains in Bulgaria. In summer 2021 I went to Strandja and visited the places where the rite is practiced.  I collected all the coals that remained intact (but very fragile) in the ashes, on which the nestinarki danced.
This is how the project started.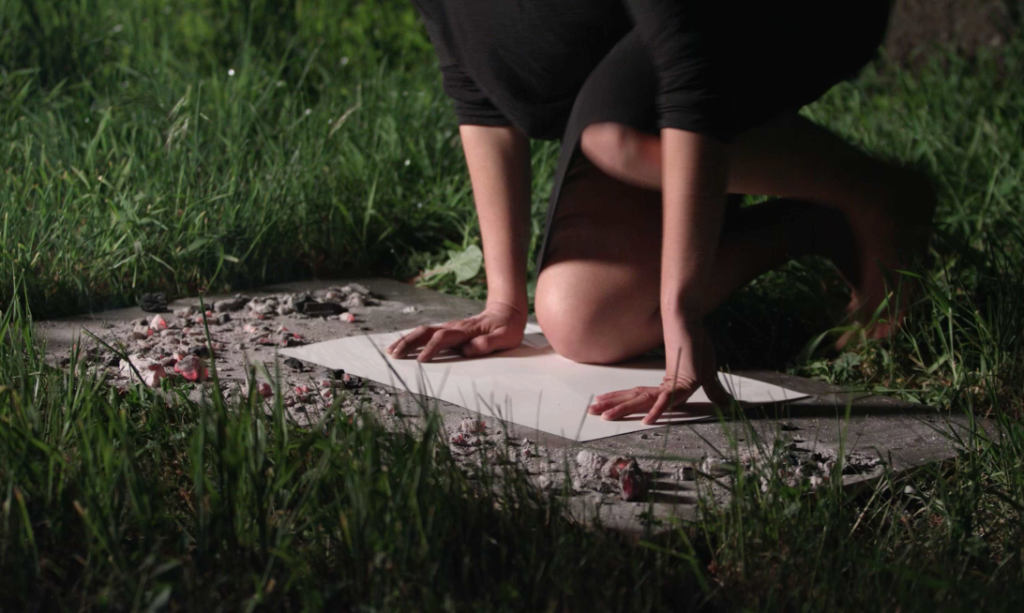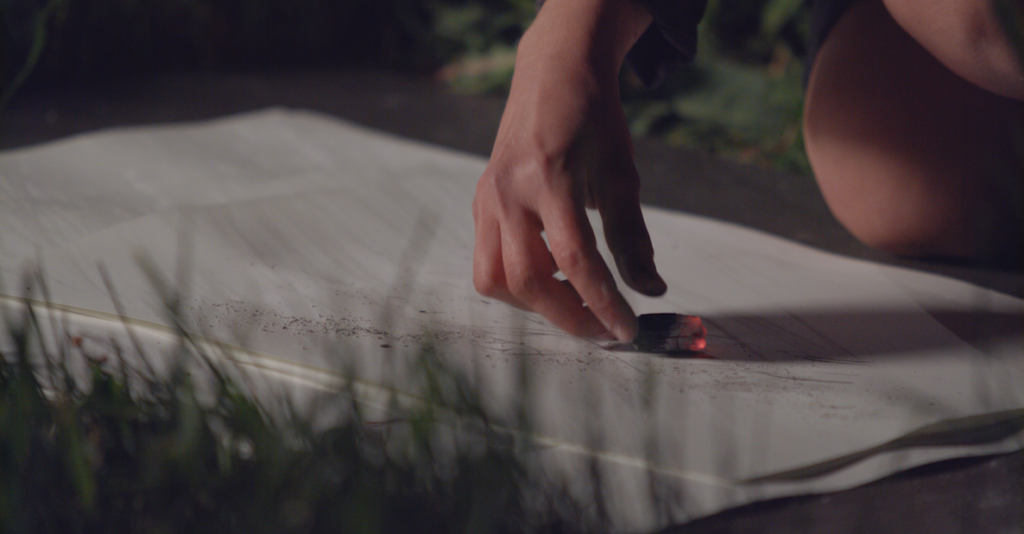 Performance – 6h drawing  with embers (coals collected from Nestinari dance in Strandja mountain and returned one more time on fire)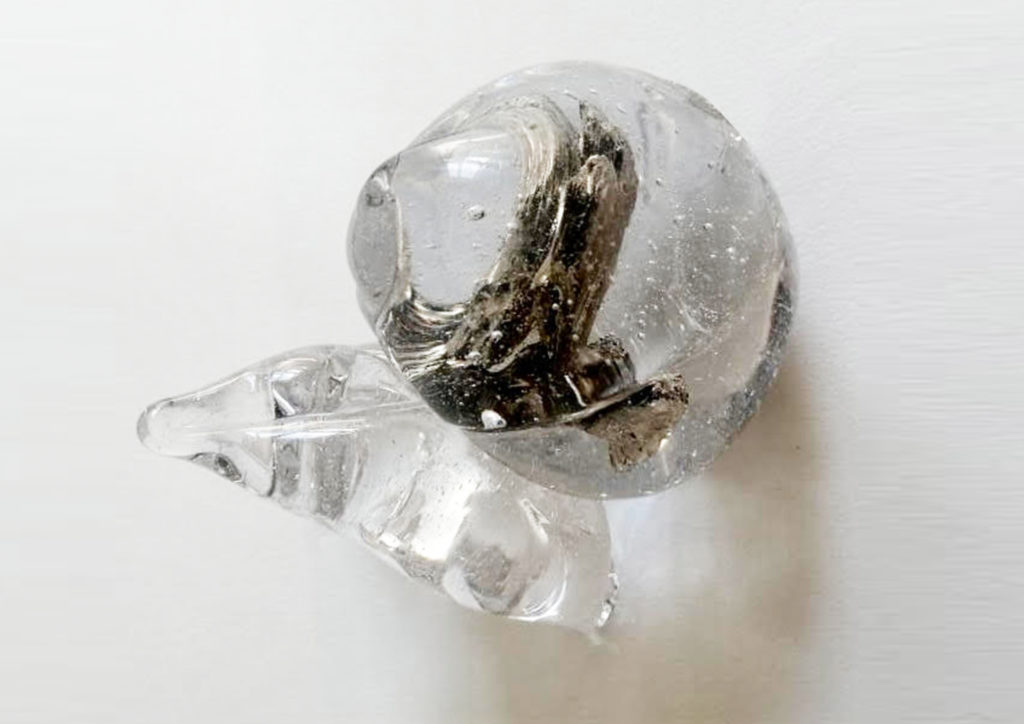 Series of small glass sculptures  using this same ember. Each sculpture is  with a different and unique shape. This shape is the result of the interaction with cold coal and hot glass. Return them once again to the heat of the liquid glass, on fire.
The charcoal gives off energy when it touches the glass – and it is this energy that shapes the shape of the final glass sculpture. The charcoal burns inside and becomes ashes, sometimes it disappears completely, forming a small hole which is the imprint of its shape inside the glass bubble.