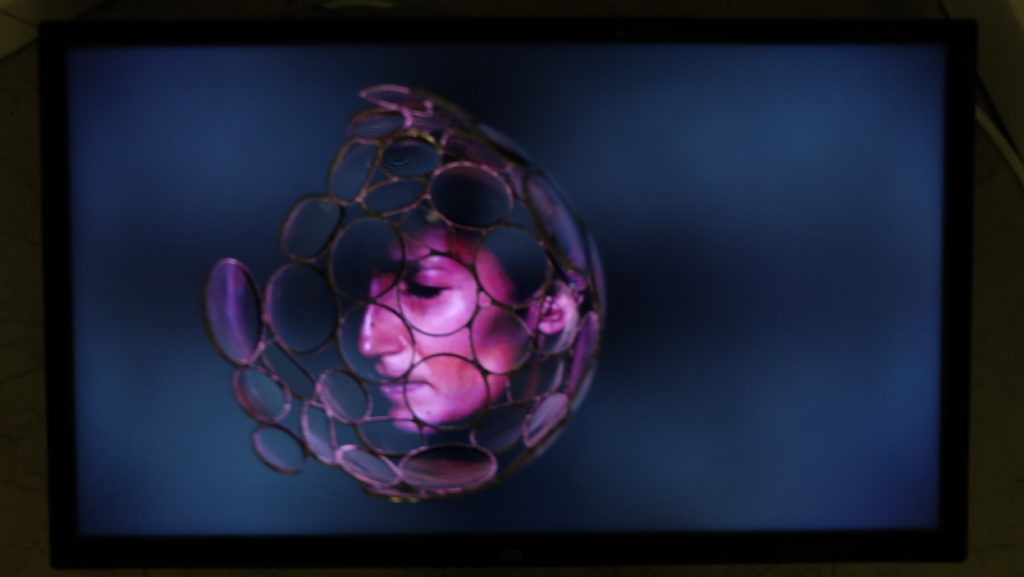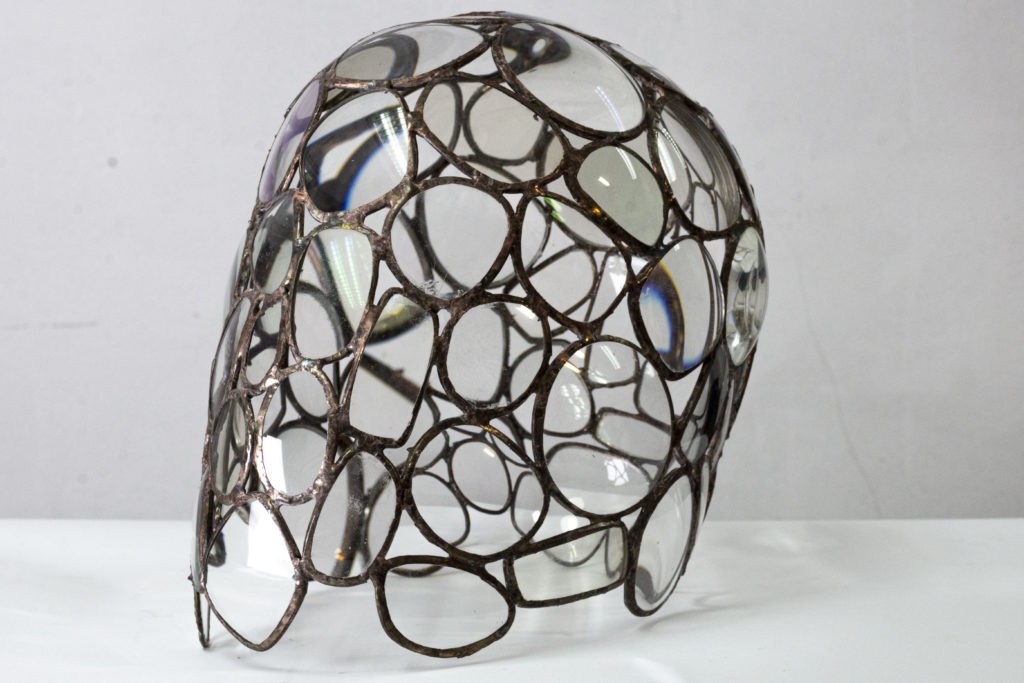 Questioning the way we are used to see but also how we see ourselves. Through the eyes of others, accepting the risk of an initial imbalance that this will entail, the project aims to shake up the vision through inertia, to force us to look for others' point of views, other perspectives to see.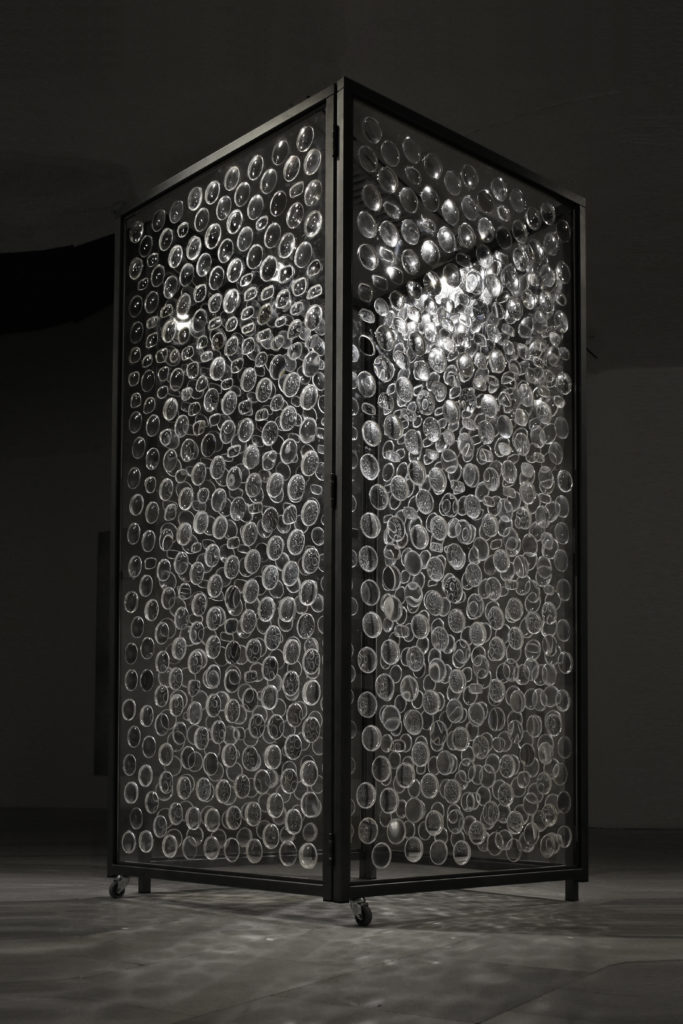 Point of view is a project which consists in the realization of one mobile and transparent structure made  by optical glasses.
It is a « transparent » wall with the dimensions 360x220x3.5cm which transforms into a closed booth, where the viewer could shut himself . This structure contains 1,400 optical glasses – 350 glasses used, collected thanks to a call for contributions – artists, curators, writers, technicians, gallery owners, etc. Their glasses, through which they are viewed, are mixed with another 1050 unused glasses (glasses that are never used for seeing).