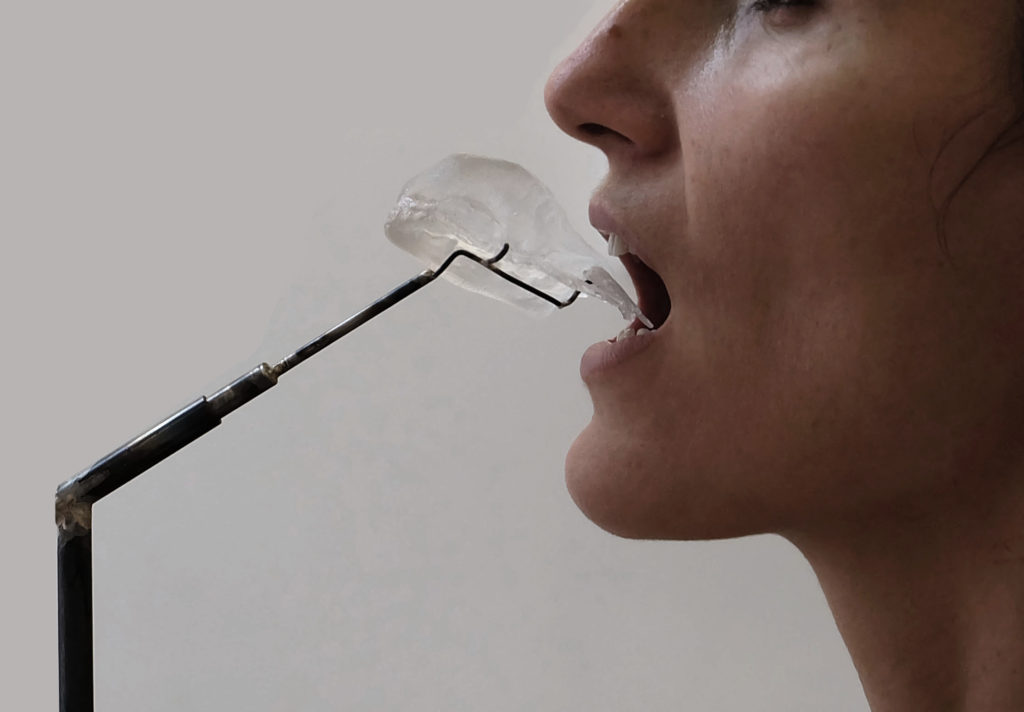 media type : 6 channel video installation, stereo sound, synchronization (loop), glass, metal
The exhibition Spit it Out! is named after a series of videos of Boryana Petkova. The videos are recording a performance in which the artist is badly struggling to pronounce the three words « please », « thank you » and « sorry ». One single video shows her mouth articulating in English and making the plaster mould she uses to shape three glass sculptures. Those three pieces are embracing the shape of the words in her mouth. On the other side of the room, she uses the three sculptures to finally pronounce the same words but in her mother tongue this time. The struggle encountered during the performance is an allegory of the daily gap we find in language when we live in between several places. Matter of displacement is at the core of Boryana Petkova's work and she uses language to represent how significative it can be in our mutual understandings.
In the space the installation reminding of a chorus is carrying the three glass sculptures made from the performance Spit it Out. They are an invitation to embrace one's vision of the world through the shape of a word. Will it fit in everyone's mouth is the question the artist wonders.