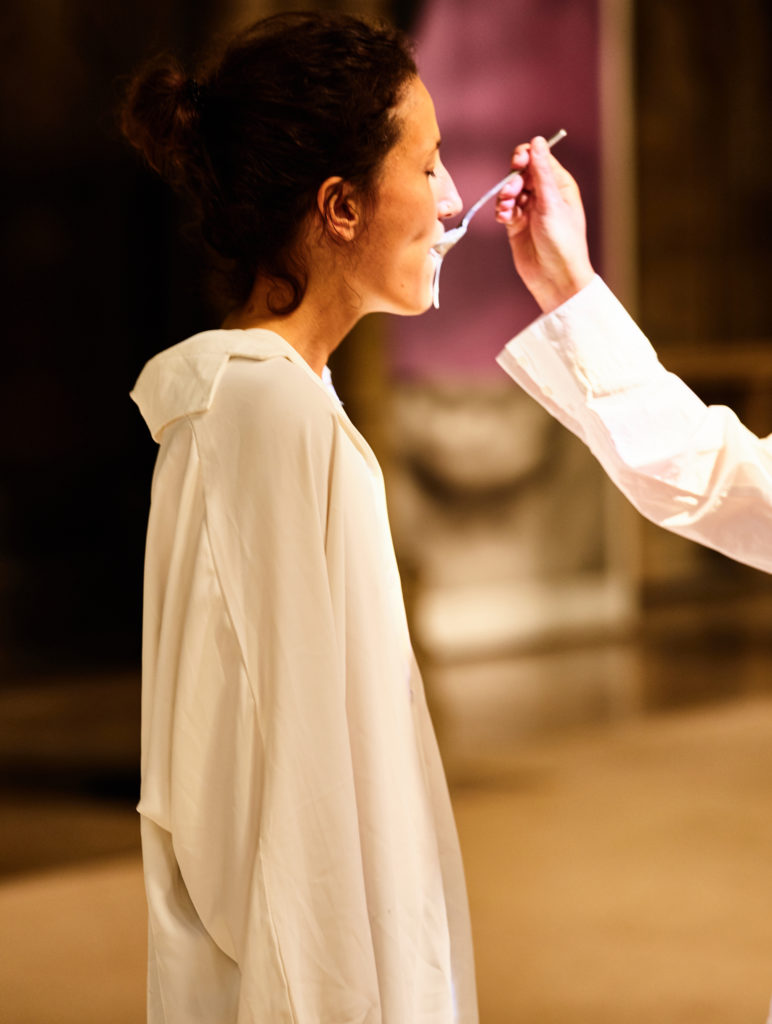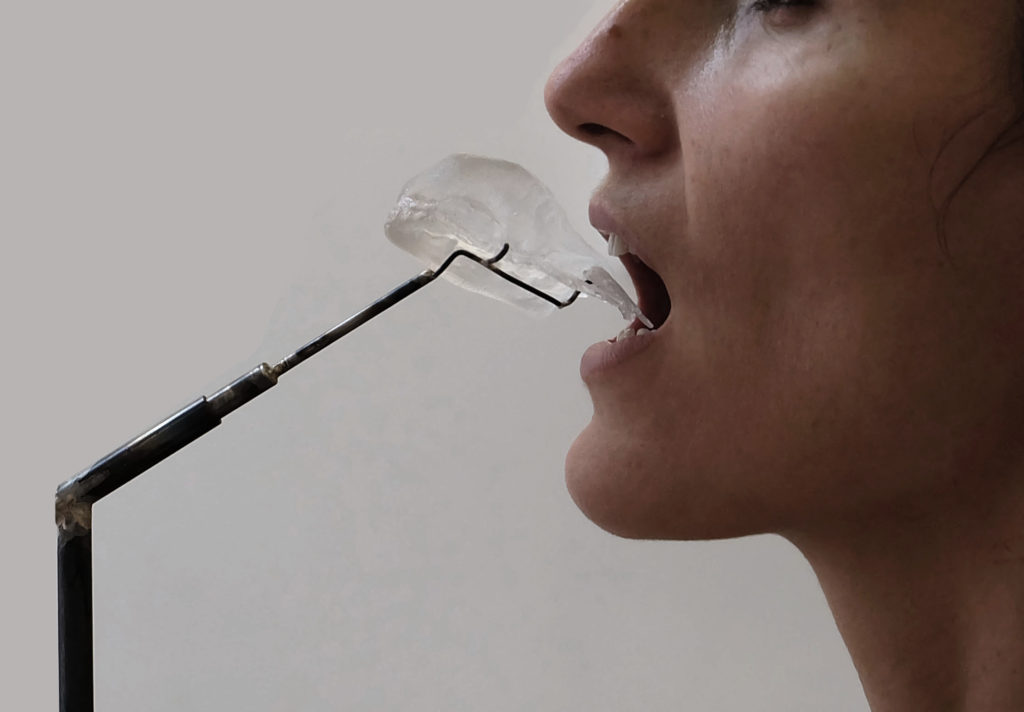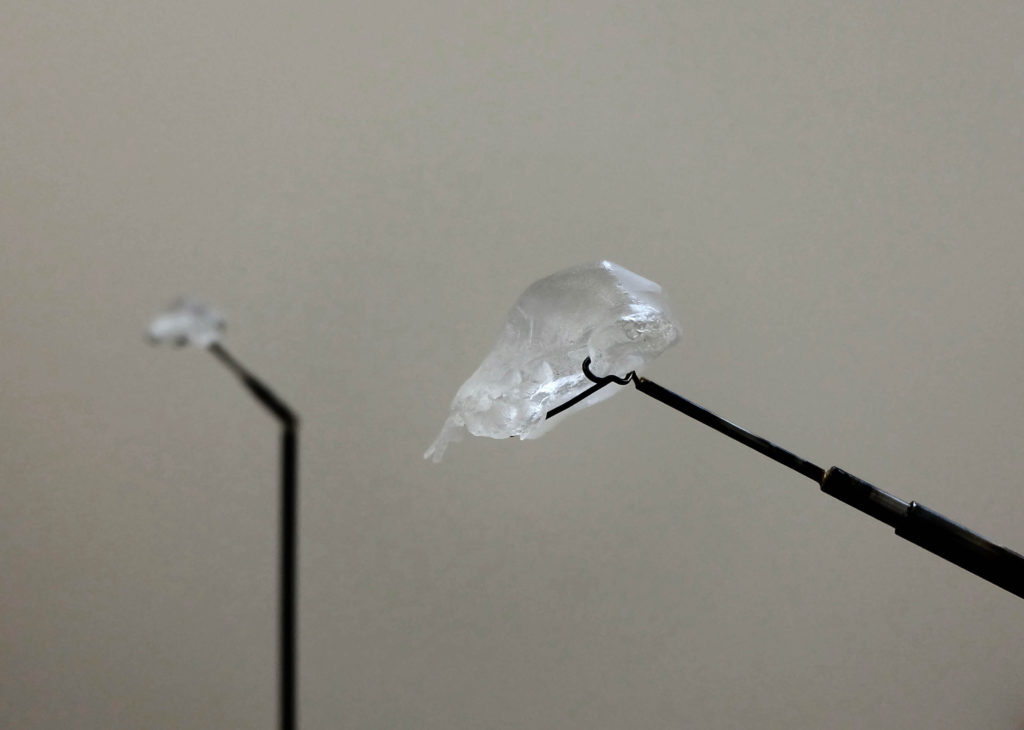 media type : 6 channel video installation, stereo sound, synchronization (loop), glass, metal
The video series Spit it Out is a recording of a performance in which the artist struggles to pronounce the three words « please, » « thank you, » and « sorry » in English. A single video shows her mouth making the plaster mold of each word that she uses to shape a glass sculpture of each. These three pieces follow the shape of the words in her mouth. On the other side of the room, three videos show the three glass sculptures in her mouth attempting to speak the same words, but in Bulgarian, her native language this time. The obvious — almost sickening — struggle that the viewer observes and hears coming out of the artist's mouth, is an allegory of the daily gap in a social as well as political way, that we find in language when we live between several places. The question of displacement, both voluntary and forced, is at the heart of Boryana Petkova's work and she uses language to represent the importance it can have in our mutual understandings. In Spit it Out, the artist uses the heterogeneity of language as a tool of resistance that becomes physical and that she puts to the test in the act of performing.
In the exhibition space, the installation of the three glass sculptures resulting from the performance recalls the microphones of a chorus of three choristers. The sculptures, positioned at mouth height, are an invitation to embrace one's own vision of the world through the form of a word that has been frozen in glass. Will it be adapted to the mouth of each person ?
curator Chloé Bonnie More