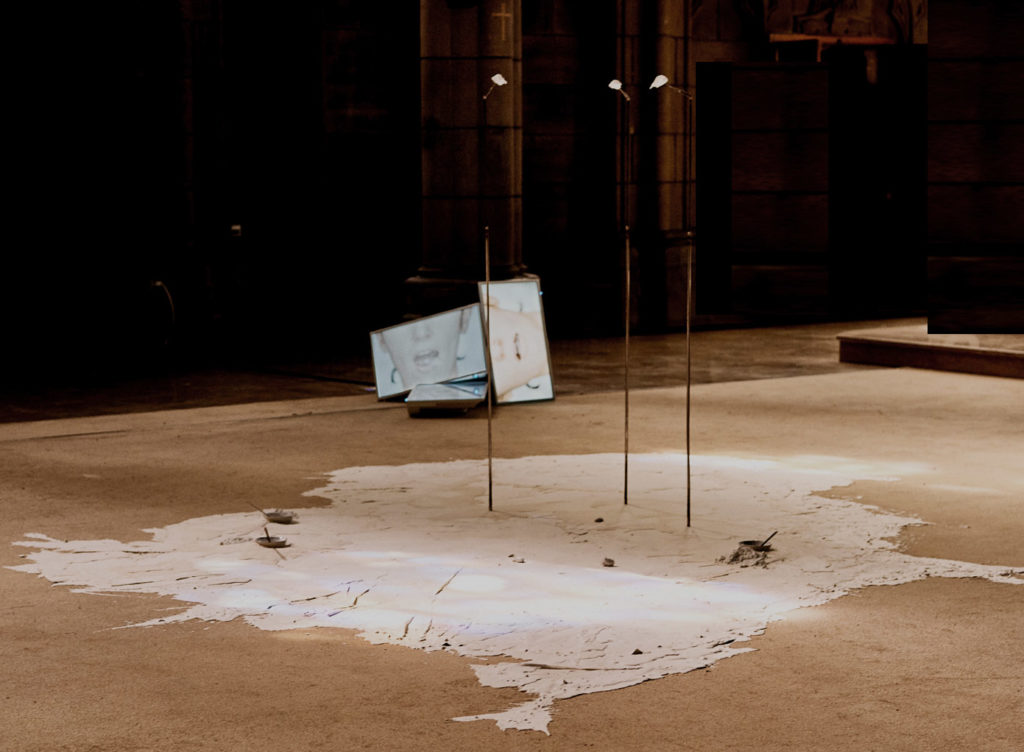 performance : Spit it out !
Spit it out ! or Izplui kamucheto ! is a Bulgarian proverb that means to say something that you have hidden and kept to yourself for a very long time. 
I fill my mouth with liquid plaster and try to pronounce the word  Please  with my mouth full of plaster. I repeat it  till the plaster hardens and becomes like a stone that I need  to spit out.
I spit out the plaster while shouting Please.
I fill my mouth again with plaster and repeat the  same action saying Thank you.
I fill my mouth with plaster again and repeat the same action saying Sorry.
Then I made 3  glass objects – from the plaster imprints – Please, Thank you and Sorry. I repeated the performance but this time saying the same words in Bulgarian and putting the glass object in my mouth.