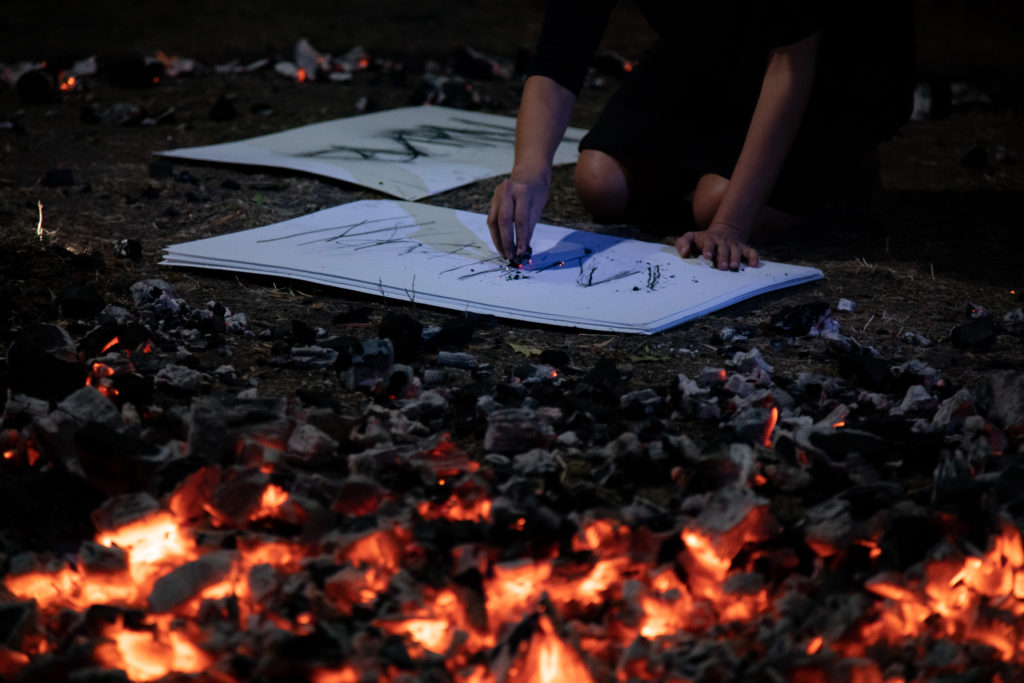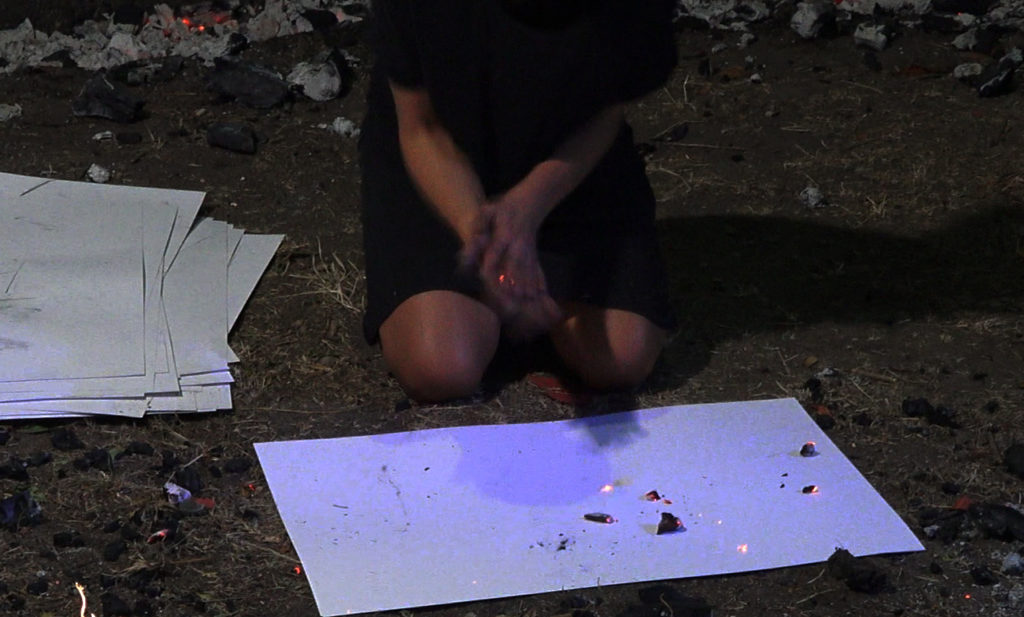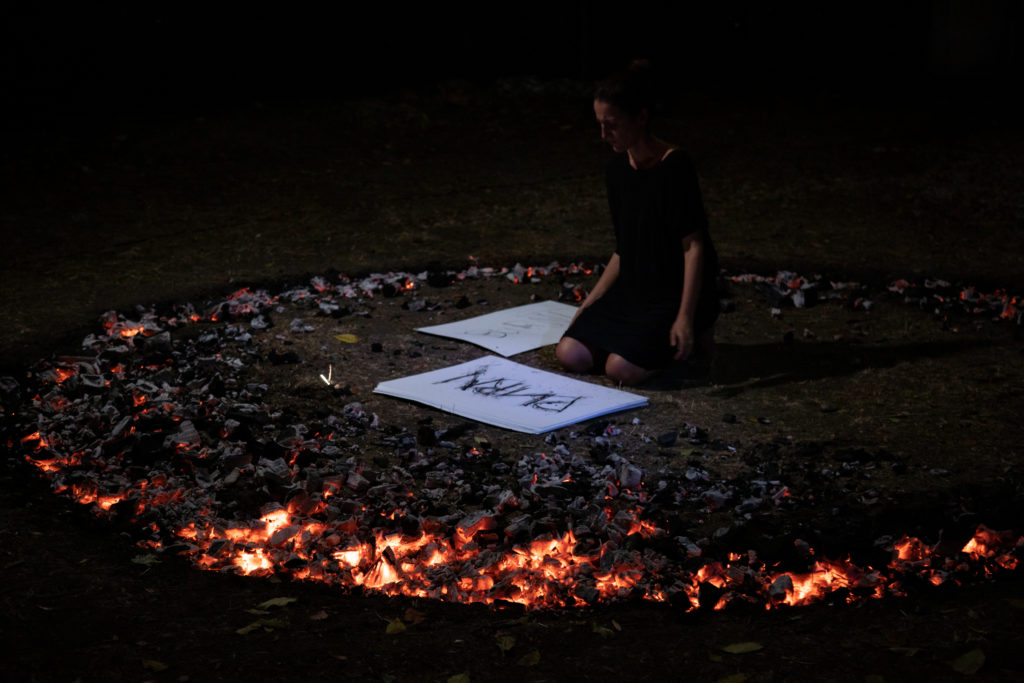 Boryana Petkova's performative practice is characterized by its durational nature and cannot be separated from the craftsmanship of drawing in an expanded field. Both painful and painless, her performances often evoke a sense of poetry, stoicism, and transcendence. For this exhibition, dozens of drawings on white paper are spread across the water tower floors. They are the result of Petkova's most recent performance, partly conducted and documented in the courtyard of the gallery without an audience and partly at the opening of the exhibition, performed live.
For several consecutive hours, the artist was surrounded by burning coal, trying to write three words on paper using hot coals––the past, present, and future tenses of the verb "to burn." Literally burning herself with each new attempt, the artist could often barely make more than a few chaotic
strokes, which is why some drawings resemble doodles or children's drawings. At times she patted her hands on the cold paper to ease the pain, at others, she dug them in the soil under her. She admits to having been puzzled, feeling that her hands were wet as if they were crying, which helped her go more smoothly. The resulting works on paper are hung in the gallery in the order of writing and the visitors can sense when Petkova has had a surge of energy and when it has "left" her, finally ending the hours-long drawing process. The video recording of the performance, filmed by
Nadezhda Oleg Lyahova, is shown after the live performance throughout the duration of the exhibition.
Snejana Krasteva